Featured products - Visit Our Store for more options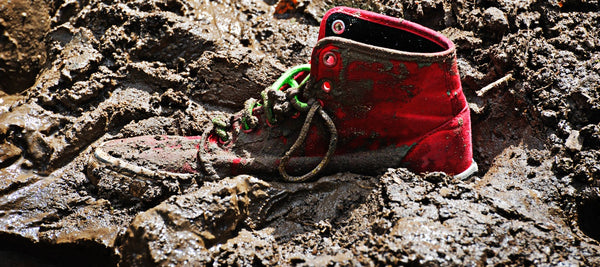 The Problem? Heavy, Wet, Shoes
When you're fishing, boating, or working outside, there's nothing worse than soggy feet. Some folks go barefoot or wear flip flops (which can present hazardous slipping conditions), and some just grin and bear it in their sneakers. We think you shouldn't have to do any of those things. Our shoes drain instantly, are extremely lightweight, and have sneaker-like soles. So you don't have to compromise anymore.
THE SHOES THAT GO EVERYWHERE!
THE LIGHTEST MOST DRAINABLE SHOES ON THE MARKET.
DESIGNED FOR FOLKS WHO ARE SERIOUS ABOUT THEIR SPORT.
A Word From Our Experts
Ever feel like people don't spend enough time coordinating their footwear with their industrial equipment?!?!  We do!  If you are gonna drive an orange tractor, try some orange shoes!  Zekos are the best shoes for fishing and boating but also for moving 30 tons of rock!
Live in Louisiana and want to try on a pair of the best fishing and boating shoes?  Visit us at the Louisiana Sportsman Show!
If you are looking for gear, try Zeko shoes... the best shoes for fishing, boating and anything in the water!